Heal and Thrive in School and Life 
Help For Students With Mental Health & Substance Use Challenges
As a student facing mental health or substance use challenges, you may feel alone. But we're here to help and stand by your side as you work through what's facing you, while enjoying a thriving collegiate life.
Mental Health & Substance Use Intensive Outpatient Programs (IOP)
You can turn to our Intensive Outpatient Programs (IOP)  for mental health and substance use help. The Haven picks up where college counseling centers leave off. Only available to students on a college track, these programs help you heal alongside other college students who are experiencing similar challenges in an environment that works with your collegiate schedule.
In-Person IOP for Los Angeles-Based Students
Located in downtown Los Angeles, our in-person IOP offers a dynamic and supportive environment for healing. Attend individual and group sessions tailored to your academic schedule,  group meetings, and counseling sessions tailored to your college schedule, all while staying enrolled in school and pursuing your academic goals.
Virtual IOP for Students in California 
For students in California, our virtual IOP provides accessible and flexible mental health and substance use support. Join a community of peers online, engage in evidence-based therapies, and regain control of your well-being while pursuing your education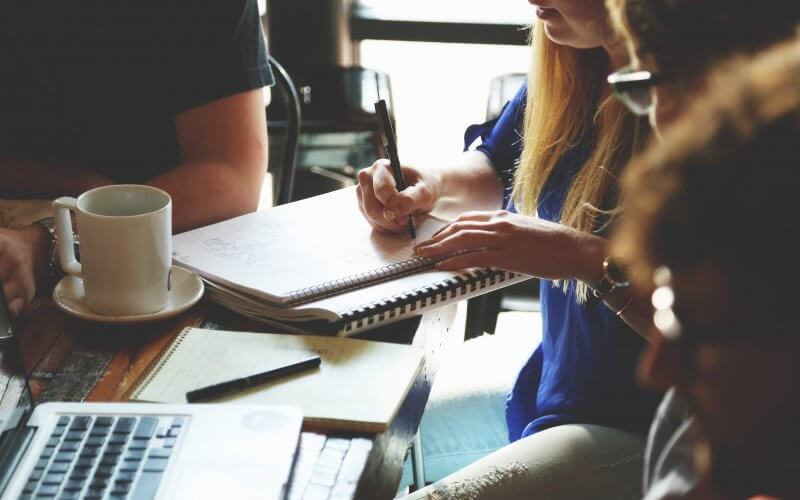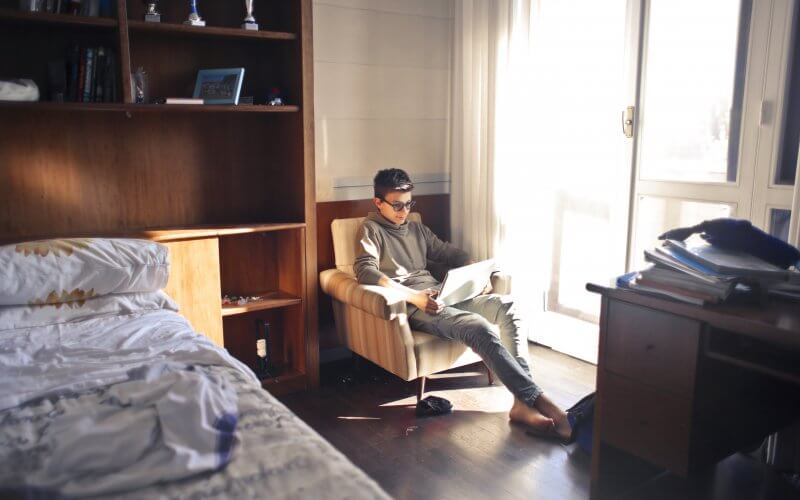 Recovery Residence in Los Angeles
If you're seeking a structured, sober living environment exclusive to college students, our Recovery Residence in downtown Los Angeles provides the community and care you need. Join other students on a similar path to sobriety while pursuing your academic goals in a supportive atmosphere.
At The Haven at College, we understand the unique challenges college students face. Here's why you should consider our programs:
Personalized Support
We tailor our programs to meet your specific needs and goals. You're not just a student; you're an individual, and we're here to support your unique journey.
Experienced Team
Our team includes licensed clinicians, educational counselors, wellness experts, and peer mentors. You'll have access to a diverse group of professionals who are dedicated to your success.
Proven Success
Our programs are designed to help you succeed in college and life. You can trust that we're committed to your well-being and academic achievement.
Community
Join a community of like-minded college students who understand your struggles and share your aspirations. Together, you'll find strength, support, and lasting friendships.
Ready to take the next step? We know it can be hard to reach out for help — but it can also transform your life. If you're ready to begin your journey toward healing, academic success and personal growth, contact us today.
Warning Signs of a Mental Health Issue
It's essential to recognize the signs that may indicate a mental health issue. If you or someone you know is experiencing any of the following, it may be time to consider seeking support:
Persistent Sadness or Anxiety: Feeling overwhelmingly sad or anxious for an extended period without a clear reason.
Extreme Mood Swings: Rapid shifts in mood or emotional states that disrupt daily life.
Social Withdrawal: Isolating oneself from friends and family, avoiding social activities, or feeling a sense of disconnection.
Changes in Sleep Patterns: Significant disruptions in sleep, whether it's insomnia or excessive sleeping.
Changes in Appetite or Weight: Sudden changes in eating habits leading to significant weight gain or loss.
Difficulty Concentrating: Struggling to focus, make decisions, or retain information.
Substance Use: Increasing reliance on substances like alcohol or drugs as a coping mechanism.
Loss of Interest: Losing interest in activities that once brought joy or satisfaction.
Physical Symptoms: Unexplained physical ailments such as headaches, digestive issues, or fatigue.
Thoughts of Self-Harm or Suicide: Experiencing thoughts of self-harm or suicide requires immediate attention and support.
If you are suffering from one or more of these symptoms, call us today for an assessment.
In-Network with Aetna Student Health

We accept most PPO insurance plans on an out-of-network basis.