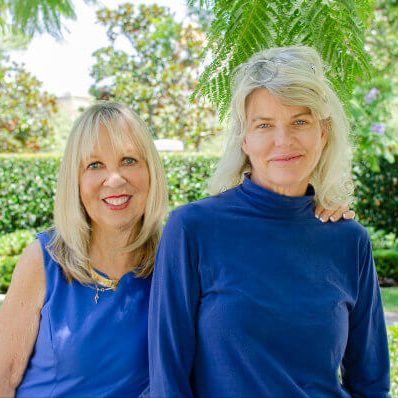 Sharon Weber and Holly Sherman
The Haven at College Co-Founders Holly Sherman and Sharon Weber got sober together in 2005 at a West LA sober living facility. They forged a lifelong friendship and a shared dedication to helping others find recovery. As a result of their experience working with younger residents in the sober living community, they discovered an unmet need for supporting college students. In 2012, they founded The Haven at College, in collaboration with University of Southern California.
Sharon's previous consumer products and brand strategy career with Fortune 500 companies like Nestle, Unilever, Kellogg's and Warner Lambert provided the ideal background to formulate The Haven's brand position and strategic direction. Holly was able to leverage her training as an attorney and her work with non-profits dedicated to assisting at-risk youth to support The Haven mission. They both are at home on university campuses after receiving multiple degrees in higher ed — Sharon with a B.A. in Liberal Studies from University of the Pacific and an MBA from California State University, Sacramento, and Holly with a B.A. from Vassar College and law degrees from The London School of Economics and The University of Texas.
When not at The Haven working with students, parents or the university administrators, Holly enjoys surfing, ocean swimming and "wet-sand cycling" at the shoreline. Sharon is an avid golfer and hiker and is passionate about spending quality time with family and friends. Both Holly and Sharon enjoy traveling and have attended recovery meetings in cities around the world including New York, London, Sydney, Prague and Amsterdam.
Ashley Giesler
As the Chairman of the Board of The Haven at College Ashley Giesler is passionate about creating innovative programs to meet the behavioral health needs of college students. Ashley first learned of The Haven at College while pursuing recovery programs for a college-age loved one. Upon learning of The Haven's mission and purpose, Ashley became determined to become involved as a key member of the team. As Chairman of the Board, Ashley brings over 25 years of experience advising, operating and investing in high growth companies. Ashley is currently also an Operating Partner at Anacapa Partners, a private equity firm focused on investing in lower middle-market companies and sits on the boards of directors of six companies in the business services sector. Immediately prior to joining Anacapa, Ashley was an executive at Sunrun (NASDAQ: RUN), where she led the project finance and legal teams. Prior to Sunrun, Ashley was a member of the senior management team at Asurion Corporation, a global leader in technology solutions services. As a corporate transactional attorney, Ashley worked with companies of all sizes, from start ups to Fortune 100 companies, advising on mergers and acquisitions and capital finance transactions. Ashley earned a B.A. in history from U.C. Santa Barbara and a J.D. from UCLA. Today Ashley lives in Reno, Nevada, with her husband and two dogs. She enjoys playing pickleball and golf, hiking and watching San Francisco-based sports teams. Her two young adult sons also keep her busy with frequent trips to visit them in Seattle and Los Angeles.
D.R. Rockwell
M.S., MBA
Chief Operating Officer
As Chief Operating Officer of The Haven at College, D.R. Rockwell is passionate about delivering high quality behavioral healthcare that is accessible, scalable and well-coordinated for students, families, and colleges and universities. Prior to joining the Haven at College, D.R. was the Founder and Managing Partner of Trinity Forest Partners, a behavioral healthcare private investment firm. Prior to Trinity Forest Partners, he served as Vice President of Campus Development of Arizona College of Nursing, where he was responsible for opening new campuses in Arizona, Florida, Michigan and Utah. Before that, he worked at LeaseQuery, a lease accounting SaaS, which in 2020 had a three year average growth rate of 500 percent. Prior to that, he worked in William Blair's San Francisco office in Technology investment banking. D.R. began his career at Boeing and worked his way up to being an engineering project investigator and project manager in Boeing advanced prototyping division Phantom Works. He developed advanced manufacturing technologies for future aircraft, rotorcraft, and spacecraft. He collaborated on early stage research with Oak Ridge National Labs, the Royal Netherlands Aerospace Center and global suppliers. D.R.  earned an MBA from the Harvard Business School, a M.S. in Applied Systems Engineering from Georgia Institute of Technology, and a B.A. in Aeronautics & Astronautics from Massachusetts Institute of Technology. In his free time, D.R. works with his church and attends arts and cultural events.
George Stoddard
George Stoddard has been with The Haven at College since 2015 when he helped launch the Haven Recovery Residence in Isla Vista, serving University of California Santa Barbara and Santa Barbara City College students. He has worked on a number of Haven campuses helping university administrators design and attain their goals around treatment and support access for students with mental health challenges. In his role as Executive Director, George connects with struggling students and helps them find clinical and inclusive community support both on campus and online. George earned a B.A. from the University of California Santa Barbara. In his free time, George can be found on the golf course and spending time with family and friends.
Tahleen Varian
M.S.W., LCSW
Senior Clinical Director 
Tahleen Varian, LCSW, earned her B.A. in Communications from Manhattan College in New York, where she received an NCAA Division I volleyball scholarship. She earned her M.S.W. at the University of Southern California, where she was a member of the Phi Alpha Honor Society and a Dean's Scholar. Tahleen spent the first decade of her career as a marketing and communications expert, working in publishing, consulting, and corporate events. After completing her post-graduate studies, Tahleen spent seven years as a clinician, trainer and field instructor at Harbor-UCLA Medical Center in Torrance, Calif. While at Harbor-UCLA, she served as the DBT Clinical Lead for the Los Angeles County Department of Mental Health, where she collaboratively developed an unprecedented 10-month training program to build DBT teams across Los Angeles County. Tahleen was also elected as Chairperson of the Policies & Procedures committee. Most recently, Tahleen served as the Director of Employee Experience at Camden Center in Los Angeles, where she was responsible for developing and implementing employee-focused organizational systems. Tahleen currently maintains a private practice, where she provides third-wave cognitive-behavioral therapies to adults. Tahleen is certified as a CBT therapist and supervisor through the Academy of Cognitive and Behavioral Therapies, and certified in Prolonged Exposure through the Center for the Treatment and Study of Anxiety at the University of Pennsylvania School of Medicine.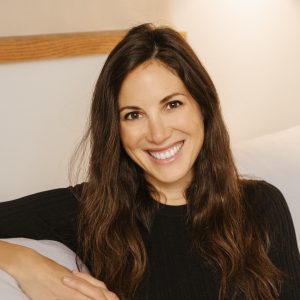 Stacy Cohen
Stacy Cohen, MD, Medical Director for The Haven at College, is a double-board certified general and addiction psychiatrist, licensed in both New York and California and based in Los Angeles. She completed her residency training at the University of Chicago and Rush University and her fellowship at UCLA Medical Center.
Dr. Cohen has served as Medical Director of several large addiction treatment programs in the Los Angeles area, which included all levels of care: detox, residential treatment, and intensive outpatient treatment. In addition to her work in addiction and general psychiatry, Dr. Cohen specializes in working with peripartum/women's issues and LGBTQ patients.
Dr. Cohen has and continues to be involved in community education regarding mental health treatment and has published medical literature on a variety of mental health topics including Addiction in the Older Patient and Managing Unipolar Depression During Pregnancy. Dr. Cohen serves as a Clinical Advisory Board Member of Backline, a mental health organization for musicians and was accoladed as a keynote speaker at the National Alliance on Mental Health.
Ashley Thomas
M.S.W., LCSW
Clinical Director
As The Haven at College's Clinical Director, Ashley is passionate about helping young adults to discover their strengths and develop whole-person wellness. She enjoys learning from staff and clients as much as she does guiding them. She also believes that each person has a treasure trove of inner resources to be tapped into. Ashley has experience working with individuals of all ages, from young children to older adults, as well as across many levels of care from outpatient to residential settings. Her particular areas of specialty include co-occurring mental health and substance use disorders and working with individuals and families experiencing and/or recovering from trauma, utilizing evidence-based modalities such as TF-CBT, Seeking Safety, DBT, and Relapse Prevention. Ashley earned her B.A. in Global Studies from UC Santa Barbara and her Masters in Social Work from San Jose State University. She also has a certificate in Advanced Alcohol and Drug Counseling. In her free time, Ashley enjoys fitness, cooking, exploring the outdoors, traveling and spending time with her family and friends.
Cortney McClure
As the Student Care Manager for The Haven at College, Cortney McClure is an enthusiastic champion for college students overcoming mental health and substance use struggles. Cortney's background in the Narcotics and Crime Lab of the Los Angeles County Sheriff's Department gave her hands-on experience with the severity of drug dependence in our communities. Additionally, her personal experience with close friends and family members battling addiction drives her passion for recovery. Cortney brings a unique blend of empathy, relatability, and confidence into her work with The Haven at College, believing every student's experience is important and relevant. Cortney earned a B.A. from Southern New Hampshire University and is continuing her education by working toward her M.F.A.
Ava Sambora
 B.A., M.S., AMFT
Clinician and Group Facilitator &
Recovery Residence Program Director
As a Clinician and Group Facilitator as well as the Recovery Residence Program Director at The Haven at College, Ava is inspired by her own positive experience attending therapy from a young age as well as supporting family members in recovery. Ava received her B.A. in psychology with a minor in women and gender studies from Loyola Marymount University. Additionally, Ava received her M.S. in Marriage and Family Therapy from USC and completed her MFT practicum internship at The Haven. She is excited to continue working with college students and assisting them with their unique situations. Ava has worked as a volunteer co-facilitator of social skills groups for Children on the Autism Spectrum and has received several trainings and certifications from the National Child Traumatic Stress Network. Ava has also completed trainings on Improving Cultural Competency for Behavioral Health Professionals and Obsessive Compulsive Disorder (OCD). Ava hopes to one day continue her education by pursuing her Psy.D. in Clinical Psychology.
Jennifer Bloom
M.A., M.F.A., LMFT
Clinician and Group Facilitator
As a Clinician and Group Facilitator, Jen brings a passion for education and personal growth to The Haven at College. With over 20 years of teaching experience at colleges including Brown University, Rhode Island College and Providence College, Jen is in her element among college students. Jen's approach to therapy includes body, breath, communication, imagination, and reflection. This affords The Haven students the opportunity to build on their skills, strengths, and talents to achieve their dreams. Jen has worked as a therapist at the Ness Center, working with families and individuals struggling with significant trauma due to alcohol and substance use. She has also worked as a therapist with Counseling West, Trauma Resolution Therapy, and Yoffe Therapy. Jen believes every story is valuable and that anyone is capable of change. Jen earned her M.A. in counseling psychology with an emphasis in MFT, professional clinical counseling and depth psychology from Pacifica Graduate Institute, as well as an M.F.A. in acting and directing for the theatre from Trinity Rep Conservatory. When she has free time, Jen enjoys yoga, hiking, and spending time at the beach with family.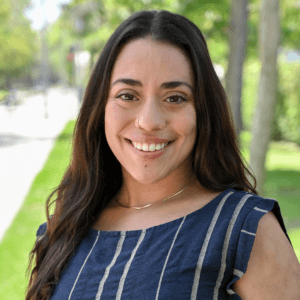 Miranda Ordoñez
B.B.A., B.A., M.A. Candidate
Clinician and Practicum Intern
As a Clinician and Practicum Intern at The Haven at College, Miranda is passionate about college mental health and helping as many young people as possible achieve safety, happiness and success! Through personal experience with loved ones struggling to navigate their substance use, she identified the desire to support others who are up against similar obstacles. She aims to meet clients where they are and remain in their corner as they grow and learn to escape destructive cycles. Through a decade-long marketing career catering to many different industries, including health and wellness, Miranda mastered connecting and communicating authentically with people from all walks of life. Miranda has earned multiple certificates, including Counseling on Access to Lethal Means. She is also a registered yoga instructor, and ACA member. She is currently completing her master's degree in Mental Health Counseling at Loyola Marymount University, where she also graduated with a B.B.A. in Entrepreneurship and a B.A. in Dance. She describes herself as a lifelong learner and deeply creative person, seeking to learn something new each day!