Unlock Success for Your Clients on a College Track
Treatment Support Options Designed for College Students
As a professional in the mental health and substance use industry, you want long-term success for your clients. Our treatment programs and sober living facilities extend treatment and support for college students after they leave your care. With over 11 years of experience, we've pioneered collegiate treatment and recovery programs with remarkable results.
Programs For College Students 
At The Haven at College, we are committed to offering comprehensive and highly effective treatment programs for young adults facing mental health and substance use disorders. Students can enroll in our virtual or in-person Intensive Outpatient Programs. The virtual program is available to students in California, while in-person is available to Los Angeles-based students. Students seeking support for their sobriety can find it at our Recovery Residence located near the University of Southern California. Our IOP program and Recovery Residence operate independently of each other. Clients can elect to enroll in one or both programs as appropriate.
Intensive Outpatient Programs (IOPs)
Our Intensive Outpatient Programs are tailored to address the specific needs of college students and young adults. These programs include mental health, substance use and co-occurring disorder tracks and use evidence-based treatment modalities. Clients receive individual therapy, group therapy and support services designed exclusively for college students.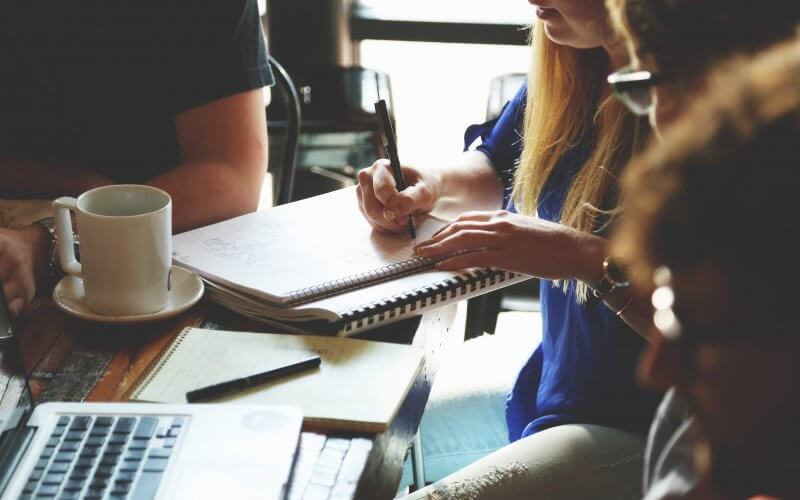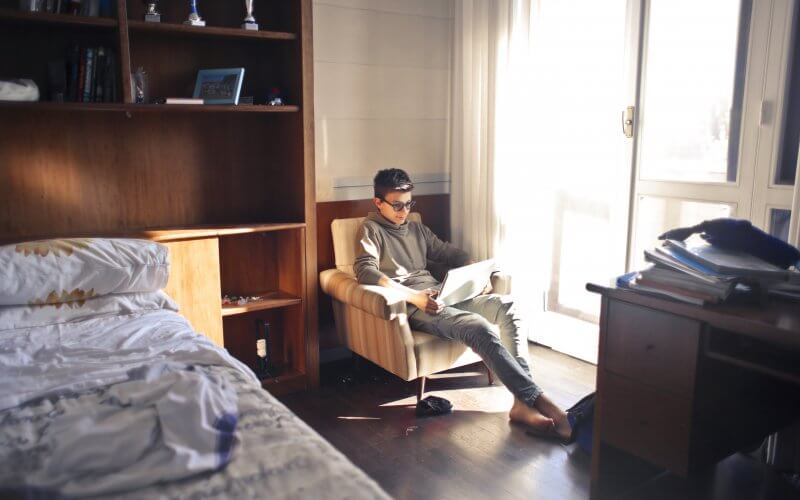 For clients seeking sobriety and recovery while attending college, our Recovery Residence offers a safe, supportive, and structured environment. Located near the University of Southern California, this sober live home provides an ideal setting for your clients to thrive among like-minded peers and is open to all college students regardless of university affiliation.
Your Partner in Transforming Lives 
The Haven at College is ready to join you in offering clients the opportunity to overcome challenges and achieve lasting success. Together, we can create a brighter future for those you serve and reinforce your reputation as a center committed to positive outcomes.
Routes for Long-Term Success
We share your dedication to long-term success for your clients. College students have unique needs, and our programs are designed to fit their demanding lives. Our programs work to ensure clients can be successful in school and life.
Right Fits for Your Clients
Every client is unique, and you're constantly searching for the perfect fit to address their individual needs. Our programs were designed for university students, so your client can continue their healing while also enjoying a thriving college experience. Additionally, each student will find their individual needs met with tailored solutions.
Trusted and Accredited
Our track record as a trusted partner of universities, Joint Commission accreditation, and inclusion in the Hazelden Betty Ford Foundation Patient Care Network validate our commitment to excellence. By collaborating with us, you can provide concrete evidence of the impact your treatment center has on your clients' lives.
Highly Qualified Staff
Your clients deserve the best care. Our team includes licensed clinicians with deep experience in treating young adults with substance use disorders and mental health challenges. We bring expertise and compassion to the table.
Focused on Collegiate Students
We understand that the challenges faced by college students are unique. Unlike generic programs open to any adult over the age of 18, we exclusively accept young adults aged 18 to 30 on a collegiate track. This focus allows us to effectively address their distinctive needs, and our peer-based programming ensures higher effectiveness.
In-Network with Aetna Student Health

We accept most PPO insurance plans on an out-of-network basis.